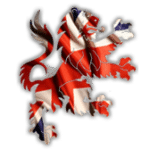 British Female Voice Over Qualities: Warm, friendly, sensual, trustworthy, authoritative, relaxed.
As a full time professional British female voice over and established UK female voice over talent originally from London, England, I have over 15 years of voice over experience.
I can provide audio services to individuals, companies of all sizes and large broadcasting organisations located around the world. Please take a moment and listen to some of my previous works below and how my services would suit your next audio production project.
As a female British voice over, I can bring your media to life… I am globally available for TV commercials, radio commercials, documentaries, narrations and dubbing. Do you need an English audio for your video games, corporate & promotional videos, explainer videos and audio books? Or how about for your voicemail greetings, e-learning, cartoons & animation projects. My voice over services can be used for radio imaging, DJ drops and DJ intros, podcasts and GPS SatNav.
My professional home studio consists of a Electro-Voice RE20 microphone, a Focusrite Scarlett interface and Adobe Audition.  Contact me today regarding your next audio productions project, I'd be happy to do a sample recording for you.
https://www.youtube.com/watch?v=i1uHm9nnNBY

CONTACT


VIDEO DEMOS

VOICE DEMO REELS
Available for 'Download'.
COMMERCIAL:
DOCUMETARY:
INGLES Y ESPANOL:
VIDEO GAMING:
NARRATION:
IVR VOICE MAIL:
TESTIMONIALS
Lesley realmente es un "voice over artist". Cuando se trata de narrar en inglés, sus talentos marcan una gran diferencia.



Lesley really is a "voice over artist". When it comes to narrating in English, her talents make a big difference.
Manuel Travisany
Creative Director, DDB, McCann, Garnier BBDO
He tenido la oportunidad de conocer a Lesley por más de 10 años y en ese tiempo hemos grabado locuciones para proyectos que necesitan talento de clase mundial. Y lo hemos logrado.



I have had the opportunity to know Lesley for more than 10 years and in that time we have recorded voice over projects that required world-class talent. And we have achieved it.
Jose Rivera Rivera
Director Creativo, FORWARD
Super expressive voice, very professional interaction and flexible execution.
PW Taylor
PW Taylor Creative
Como director de comerciales para ATL, he dirigido en dos ocasiones a Lesley para dos campañas diferentes y su trabajo en actuación, su profesionalidad y su buena actitud en set y con el resto del equipo han sido excepcionales, cumpliendo con su labor de manera óptima y eficiente. Sé que Lesley sabrá cumplir a cabalidad con las tareas que le fueren encomendadas en términos de actuación y locución, por lo que gustosamente la recomiendo.



As director of commercials for ATL, I have directed Lesley twice for two different campaigns and her acting work, her professionalism and her good attitude together and with the rest of the team have been exceptional, fulfilling her work optimally and efficiently. I know that Lesley will be able to fully comply with the tasks entrusted to her in terms of acting and speech, so I would gladly recommend her.
Guillermo Fernández
Director Audiovisual, ATL
Excellent work! Five Stars!
World Live Shows
EXPERIENCE

It takes many hours behind the microphone to be able to cultivate the skills required to relay your message exactly as it needs to be heard.

 I am continually perfecting these skills and with that, am a professional perfectionist. I like to have sharp focus, but still be flexible and accomodating.
RATES

There are a lot of variables when considering voice over rates. Broadcast, Non Broadcast, script length, audience. etc.

 I go by basic standard equity rates. Contact me with the details of your project and I will always give you a fair bespoke voice over quotation and a sample demo if you need it.
FLEXIBILITY

Located in the time zone GMT -7 from her professional home studio, I am a British female voice over that has satisfied clients such as MARS, Bacardi, Scotiabank, Nissan, Roche, to name just a few. I offer fast delivery, a friendly hassle free service and edited high quality voice tracks.